Journaling – what to write?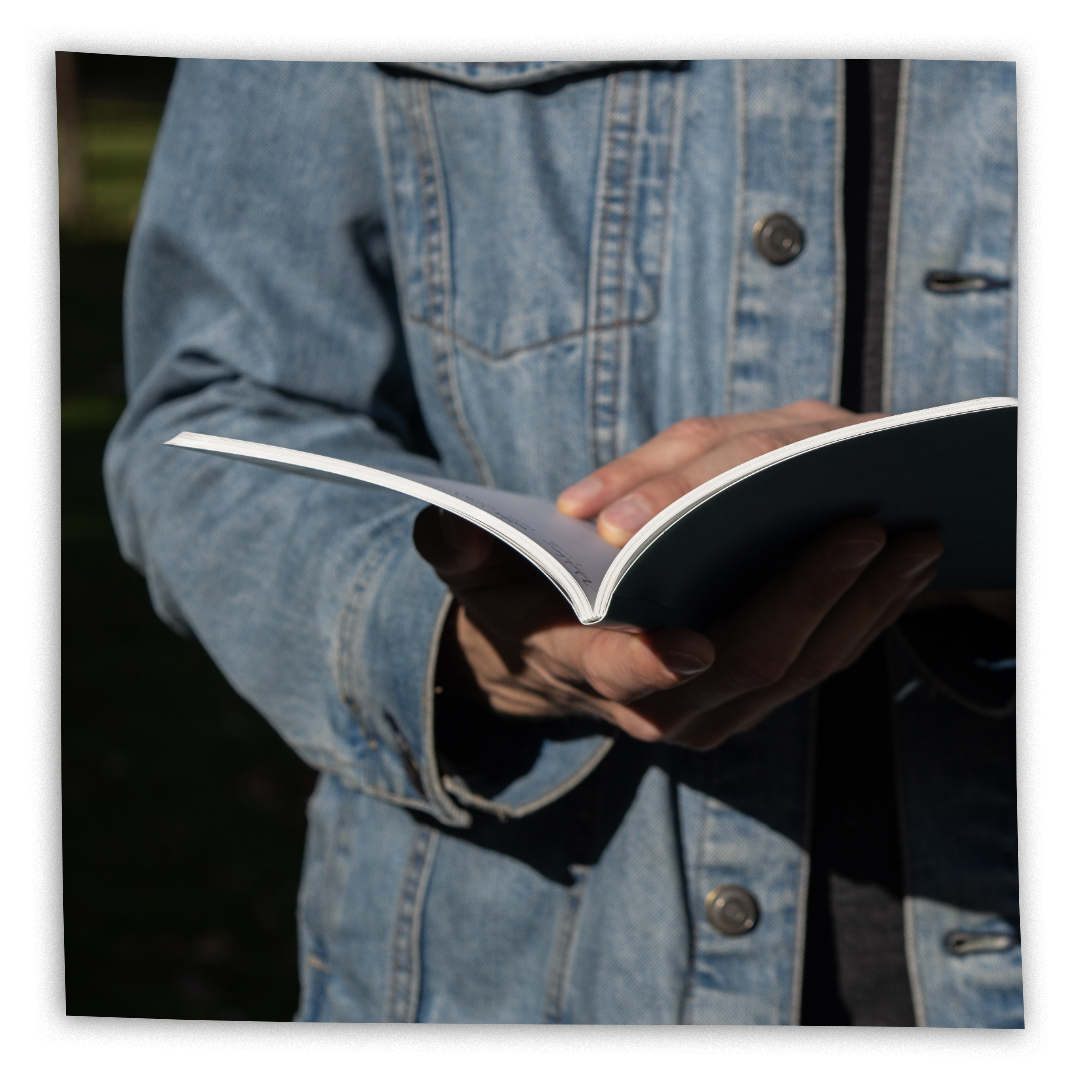 Starting a journal can be a daunting task. No matter how bad you want to keep a daily journal (or weekly one for that matter), you find yourself asking that question over and over again: what to write?
We've got just the thing for you! An overview of well, what to write when journaling. You might love to repeat the same three questions on a daily basis, or opt for creative prompts that can guide you to think about different topics and questions.
While free-writing is often difficult to pick up, guided writing might help you get your journal going.
Journaling – what to write?
A daily journaling routine with a couple of questions

Perfect for when you like a bit of predictability in your journaling habit. Pose yourself 2, 3 or 4 questions every evening or morning and answer them. You're free to craft them yourself, and pick their direction. For example, questions focussed on gratitude, on mental health or happiness could work here. Good examples of recurring questions can be found in this article about daily journaling prompts.

General journaling prompts

Journaling can be short and sweet. No need to write page-long reflections. Remember the one line a day journals? These might be your cup of tea, but if you'd like to journal a bit more extensively, try 'five minute journaling questions'. Some inspiring questions can be found here, and here, and here. Enough to get you through this year, and the next, and the next!

The morning download

A morning download? Yes, it's exactly what you think it is. The moment you wake up, grab your notebook and write down anything that is twirling around in your head. Take just a couple of minutes to empty your brain. Don't be too harsh on yourself in terms of style or form. It doesn't really matter, you don't need to be the next Fitzgerald here, this is an exercise to get pen to paper and just: write.
Do you already have a journaling habit? Feel free to share any tips, prompts or questions you use to keep up the writing!
January and February are journaling months at Paper / on the Rocks. Why? Well, read up on that here.
https://paperontherocks.com/wp-content/uploads/2020/09/Test.jpg
1080
1080
Anne-Pleun van Eijsden
https://paperontherocks.com/wp-content/uploads/2021/11/paper-on-the-rocks-200-100.png
Anne-Pleun van Eijsden
2021-01-23 12:20:53
2021-01-23 12:25:55
Journaling – what to write?