Looking for an end-of-year gift, a notebook for your team to jot down their great ideas, or a nice give-away for an event? We've got just the book for you. Switch to notebooks made from stone and agriculture waste.
"The University of Amsterdam is very pleased with the UvA Rockbooks! We find them to be a rock-solid corporate gift whenever we are visiting foreign institutions and want to give a thank you present for our welcoming hosts. We always receive a lot of positive feedback, especially commenting on the silky feel of the rockpaper.
The order process was simple and the result was exactly what we had hoped for. It was also particularly nice to work with an UvA study abroad alumnus! We'll definitely return to Paper on the Rocks for our future order."
"Paper on the Rocks made a beautiful and unique notebook made of stone paper for the Amsterdam Essentials Collection from I amsterdam.
Philip actively participated in the ordering process. Meeting the agreed delivery time was important to us and the entire team of Paper on the Rocks made sure the delivery time was met. We look forward to further cooperation!"
"Early 2020 Wavin ordered beautiful Rockbooks, as we completely share Paper on the Rocks' mission towards more sustainable water management, and a conscious world in general.  We particularly appreciated their proactive advice and flexibility in the design process. Wavin will proudly give these Rockbooks away to guests of our Experience Center, because it's a lasting gift with a positive impact!"
"We are very pleased with how our Rockbooks turned out. Sustainability and customization are the default and with Philip's help we've also found a beautiful matching pen (from stone!). This combination makes for a very comfortable writing experience."
What can we do for you?
You are looking for custom and/or corporate notebooks to support your company's work. We understand that you want the best quality product to match your company's standards.
If you are looking for:
• Personal service catered to your needs
• Assistance in creating an appealing design
• Lots of possibilities to create a unique and sustainable product
• A competitive offer, which results in a high-end product that is both good for the world, and great to use…
You've found the right partner in us! Let's dive in.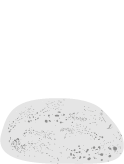 1. Book & design
Choose your favourite notebook that would fit well with your logo or text you'd like to be placed on the book.
If you need any help or reccomendations please let us know!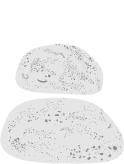 2. Production
Happy with your choice?
Let us know! We'll make a mockup before we start production.
Production after approval takes up to 2 weeks.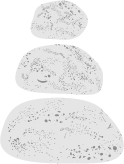 3. Delivery
We will send the notebook to you, clients or colleagues. Delivery takes 1-2 days, outside the Netherlands will take a bit longer