Looking for an end-of-year gift, a notebook for your team to jot down their great ideas, or a nice give-away for an event? We've got just the book for you. Switch to notebooks made from stone and agriculture waste.
What can we do for you?
You are looking for custom and/or corporate notebooks to support your company's work. We understand that you want the best quality product to match your company's standards.
If you are looking for:
• Personal service catered to your needs
• Assistance in creating an appealing design
• Lots of possibilities to create a unique and sustainable product
• A competitive offer, which results in a high-end product that is both good for the world, and great to use…
You've found the right partner in us! Let's dive in.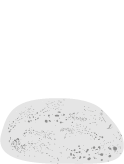 1. Choose your book

Pick your favourite of our available notebooks.
You have a lot of options, view our shop for your options!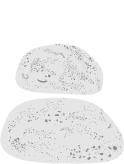 2. Placing order

Found the perfect book? Let us know and we'll help you through the ordering process.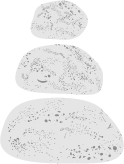 3. Delivery
We will send the notebook to you, clients or colleagues. Delivery takes 2-4 days, outside the Netherlands will take a bit longer
Rockbooks
Rockbooks are made from stone paper. This sustainable tree-free paper is made from upcycled stone waste and has a 67% smaller carbon footprint than traditional paper Our stone paper is waterproof, tear-resistant, has a silky feeling, and provides a soft writing experience.  know more
Leafbooks
Leafbooks are made from 100% plant waste. This means that no trees are cut down for the production of this paper. We are reinventing the paper industry! Our plant paper notebook has the same writing experience as a traditional paper, but with 47% less eco footprint.
know more
Request a sample or non-binding quote
Give us some information so the right person can get back to you.